Please have a seat!
Dine with friends, a cozy long breakfast or a vegan lunch? With us you find a well-cooked and local produce meal for all occasions – Business lunch or delicious dinner. If you fancy a burger after the soccer game or want to enjoy an 8-meal course with your in laws we always welcome you.
Monday – Friday 06.30 – 09.30
Saturday – Sunday 07.00 – 10.00
Monday – Friday 11.30 – 14.00
Saturday 12.00 – 15.00
Sunday Closed
Monday – Saturday 17.00 – 22.00
Sunday Closed
Our food philosophy
At Skara Stadshotell we want to work with seasonal local produce from near-by. Since we are located in Västra Götaland which is a fantastic county for food and we want to use the resources available to us. Around here we find great farms, farmers, dairies and microbreweries to collaborate with. At our hotel we want to work with Swedish local produce from our district Skaraborg and our aim is to be as near to 100% local as possible in a few years. We will also work with the Nordic ways of cooking like smoking, salting, brining and lactic acid fermentation.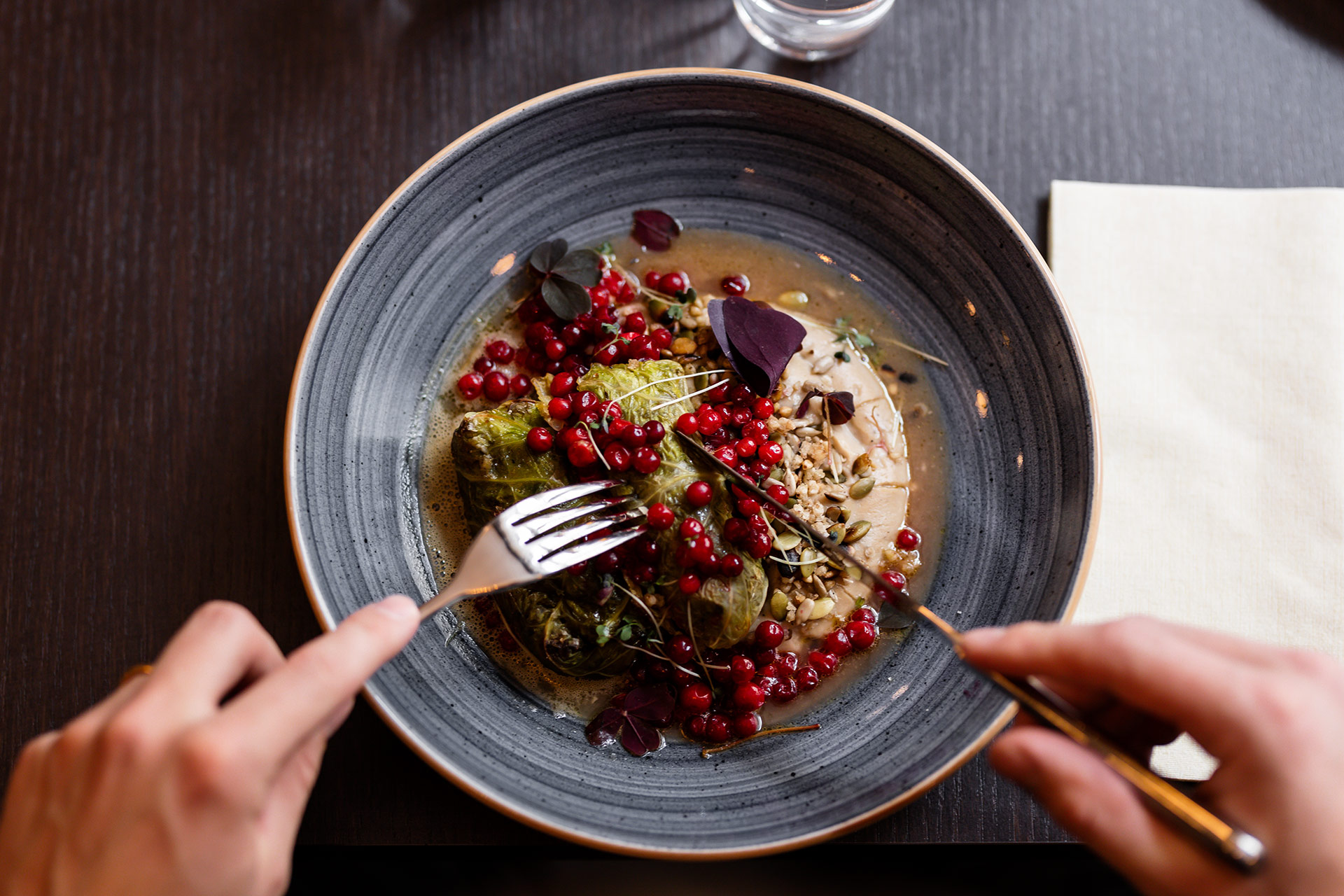 Lunch
Todays lunch is served every day. Here you will find fish or meat of the day and also salad of the week or a vegetarian option.
Café
Here you will find coffee, sandwiches and selection of buns and pastries. Made fresh at the hotel.
Art
Around the hotel you find paintings from the talented and beloved Swedish artist Lars Lerin
Events
Do you need a place to host an event? Book our newly renovated banquet hall